Jesus said in John 4:23, 24 "But the hour cometh, and now is, when the true worshipers shall worship the Father in spirit and in truth: for the Father seeketh such to worship him. God is a Spirit: and that worship him must worship him in spirit and in truth."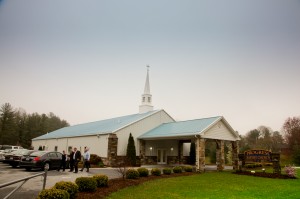 We believe that true worship will have a Biblical balance of our heart ("spirit" in John 4) expressing praise to God for what He has done, adoring Him for Who He is, and declaring the TRUTH about Him to saint and sinner alike! Because when He is lifted up, He will draw all men unto Himself. (John 12:32)
We desire to promote a spirit of liberty and obedience to the Spirit of God that exalts our Lord and edifies other believers, while at the same time is conducted decently and in order. Much of our music would be considered "old-fashioned" in this day of contemporary praise and worship ditties. We love the old hymns, and you will usually hear a good, old, camp meeting-style song if you visit with us at Progress Baptist!
Our special music is offered to the Lord and songs are sung and/or played for His glory, not for entertainment value or the applause of men. We believe that everything we do should be done, "for the glory of God." (I Corinthians 10:31)
In a day when so much that is called worship is not Biblical, why not come and visit with us at Progress? You may just find church like it used to be!